January 23, 2013 00:29
TEL AVIV - Israelis will go to the polls today to vote for their next Prime Minister and members of parliament (Knesset). Compared to the United States, the electoral system in Israel differs greatly, to say nothing of how campaigns are actually conducted.
In Israel, the political party system is far more volatile than in the U.S. This is true even though, with few exceptions, the leaders of the Labor (left) and Likud (right) parties, including their precursors and instances in which those parties have allied with others, have been the prime minister.
Posted January 23, 2013 00:29

December 24, 2012 10:13

December 19, 2012 14:38
NETANYA, Israel - About 6,000 miles separate Netanya, Israel and East Lansing, Michigan. Yet, for former Michigan State basketball star and current Barak Netanya star Raymar Morgan, the distance seems much shorter.
"Adjusting wasn't really too hard. When I first got here, I was most surprised by just how Americanized it is, it's not too much different than America, looking at all aspects of it. The game is not too much different. Socially, everyone speaks English, so when you want to go to the store, or go out, it's easy to adjust and to adapt," Morgan said.
Posted December 19, 2012 14:38

December 12, 2012 03:36
Meeting tomorrow with Former Michigan State Basketbal Star Raymar Morgan, who is now playing for Israeli pro team Barak Netanya. Check back soon for a look into how the game differs abroad as well as insights regarding daily life in Israel-
Photos from the 2009 NCAA Final Four, in which Morgan went for 18 points in a win against UConn in the national semifinals:
Posted December 12, 2012 03:36

December 12, 2012 03:18
The completed website for Landes Homes Services of Kona, Hawai'i is up- thank you to Craig Zematis and Keith Freund for your design and coding work!
Check it out for photos and videos set in beautiful Kona, HI-
Posted December 12, 2012 03:18

December 6, 2012 12:52
Some photos from today's swell... the spot is next to the Dolphinarium, which once served as a sealife performance venue and aquarium [it was dubbed the 'blue and white (read: Israeli) Disneyland,' though they probably meant SeaWorld"]. The venture only lasted a few years and closed in 1985.
Posted December 6, 2012 12:52

December 3, 2012 03:17

December 2, 2012 07:21
Spent Election Day (Israeli Labor party primaries) with candidate Oren Pasternack. Video coming soon...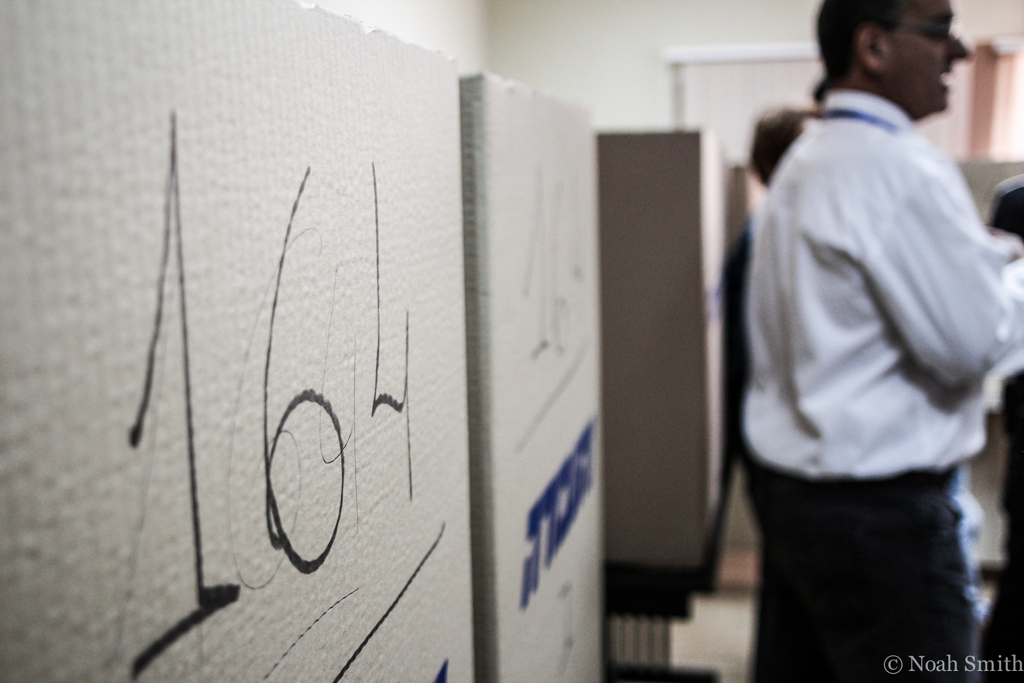 Posted December 2, 2012 07:21

December 1, 2012 15:10
JERUSALEM- A visitor to the Jerusalem Biblical Zoo this past week could have been forgiven for thinking that the mob scene outside the entrance gate was due to the typical excitement of children on a school field trip.
However, the children anxiously waiting to see the exotic animals inside were not on a break from a normal school day, they were escaping the constant barrage of rockets targeting them in southern Israel.
Posted December 1, 2012 15:10

November 28, 2012 07:31
Picked up my complimentary gas mask today. At the mall.

No big deal: store, store, store, free gas mask pick-up, store, store, store.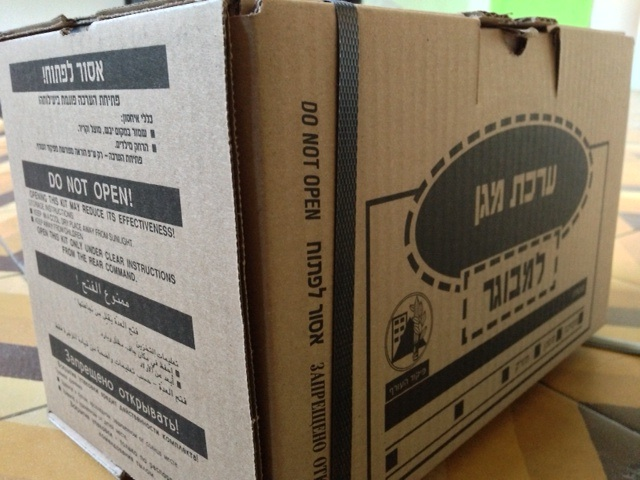 Posted November 28, 2012 07:31

RSS Feed
Recent Blog Entries
Archive