In the Midst of War, A Trip to the Zoo

December 1, 2012 15:10
JERUSALEM- A visitor to the Jerusalem Biblical Zoo this past week could have been forgiven for thinking that the mob scene outside the entrance gate was due to the typical excitement of children on a school field trip.
However, the children anxiously waiting to see the exotic animals inside were not on a break from a normal school day, they were escaping the constant barrage of rockets targeting them in southern Israel.
Organized by the Hebrew University Student Union, a group of 300 children and their parents were treated to a day of fun, involving snacks, a visit to the zoo, lunch, and a screening of Disney/Pixar's "Up" at the Jerusalem Cinematheque.
"It's the least we could do," said Giyora Wahle, one of lead organizers along with classmates Ido Grinblum, Udi Volkov, Yael Sinai and Shiran Levy. "It's a day of positivity, a day without bombs for them."
In Israel, it is commonplace for people to share their homes with people who are living in threatened parts of the country, such as the north during the Second Lebanon War and the south during Operation Cast Lead and last week's Operation Pillar of Defense.
In fact, the practice is so mainstream that phone numbers of people offering to open their homes scroll at the bottom of TV programs.
It was in this context that the student union organized the day of fun for the kids. Wahle noted that the Jerusalem Biblical Zoo, Jerusalem Cinemateque, Rami Levi Company and regional councils in southern towns all contributed to making the day possible for the children.
Though rockets have been falling on towns in southern Israel throughout the past 12 years, the past week of fighting has been particularly difficult.
"It's hell, we can't live normal lives, the kids can't play." said Shelly Tzur, who lives in a small town next to Be'er Sheva. " When there is an alarm, my 2 year-old opens his eyes wide and runs towards me. He knows"
Her friend, Ayalet Luzion, who lives in Be'er Sheva, related that a side effect of the bombing is that her kids now play games involving sirens and rockets. One will make the sound of a siren while the others run.
Other parents from the region share that they try to keep their kids immune from the stress of the sirens and rockets by playing music and singing songs when they come on.
"No one would accept that their kids would live under random missile attacks," said Dori Rimon of Sderot, a town on the Gaza border that has been particularly hard hit by rocket attacks.
"My daughter is 12, all she knows is rockets."
The effect of the rockets goes beyond fear and psychological trauma. Children cannot go to school and adults cannot go to work. Life is a standstill.
This reality was exemplified by a sandwich shop next to the Ashkelon bus station. The owner, Moshiach Moshe, said that business had been down more than 80% since the hostilities began. The bus station, the source of most of his business, was empty.
"There is no regular life here," he said. "I am always calling my family, to make sure they are okay. We want quiet, we want peace. It hurts my heart to see how kids are being hurt, here and in Gaza."
A few minutes after we spoke, another siren went off and a rocket was intercepted by the Iron Dome defense system. Shortly thereafter, an Israeli bombing campaign in Gaza could be clearly heard.
At the zoo, the problems of the south, and of this region, seemed far away.
Potato chips and sweets in hand, small children ran up to railings and windows, trying to get as close as possible to the animals inside. Intense discussions took place regarding which animal to visit next. Parents screamed, telling their children to not run too far ahead. Families had picnic lunches on benches with vistas overlooking the hills outside Jerusalem. For many of the smaller children, this was their first trip to the zoo.
In his shop, Moshe said that "kids are kids," whether they are from Gaza, Israel, or the U.S. Observing the children running around the zoo and going in to watch "Up", it certainly seemed as if they could be kids from anywhere, simply enjoying a day at the zoo and movies- until the middle of the "Up" screening, when another siren went off.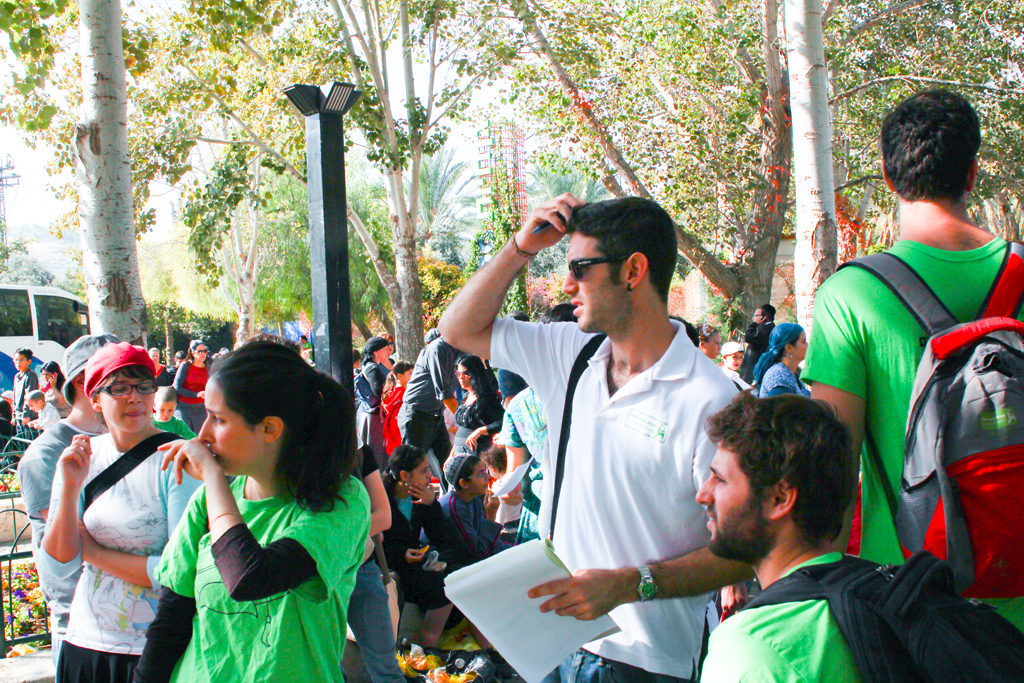 Giyora Wahle (white shirt), one of lead organizers, with classmates Ido Grinblum (right) and Yael Sinai (left), at the zoo.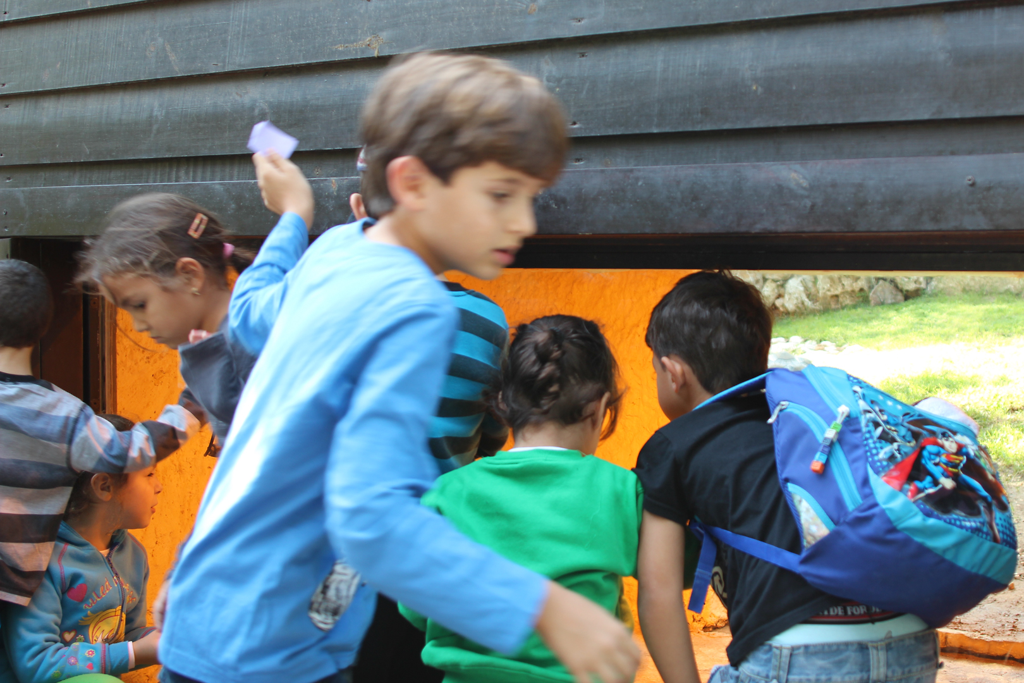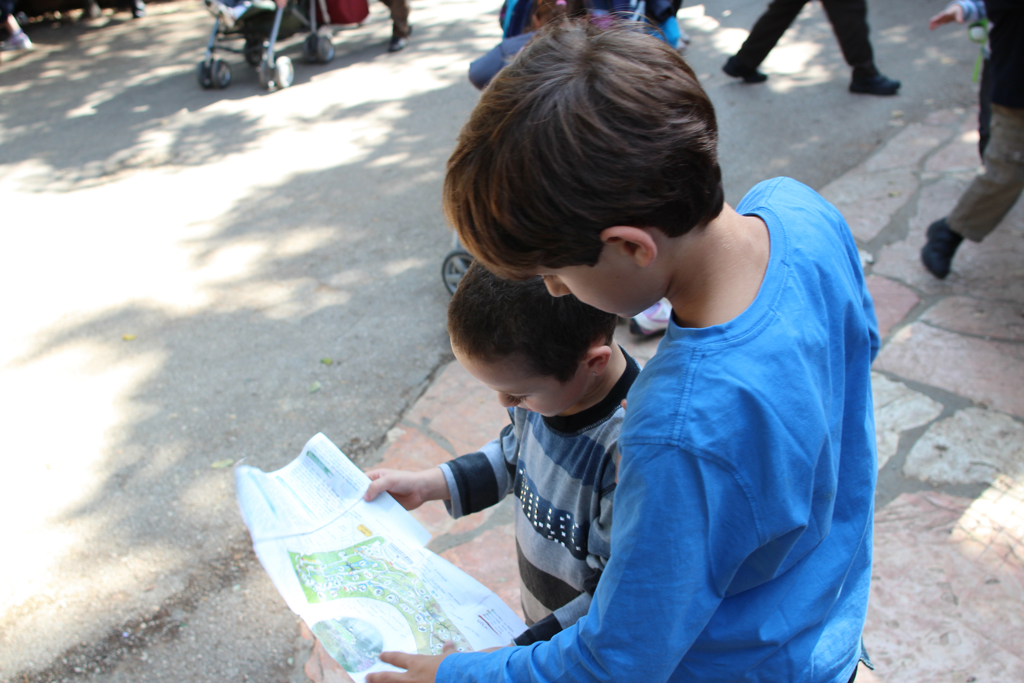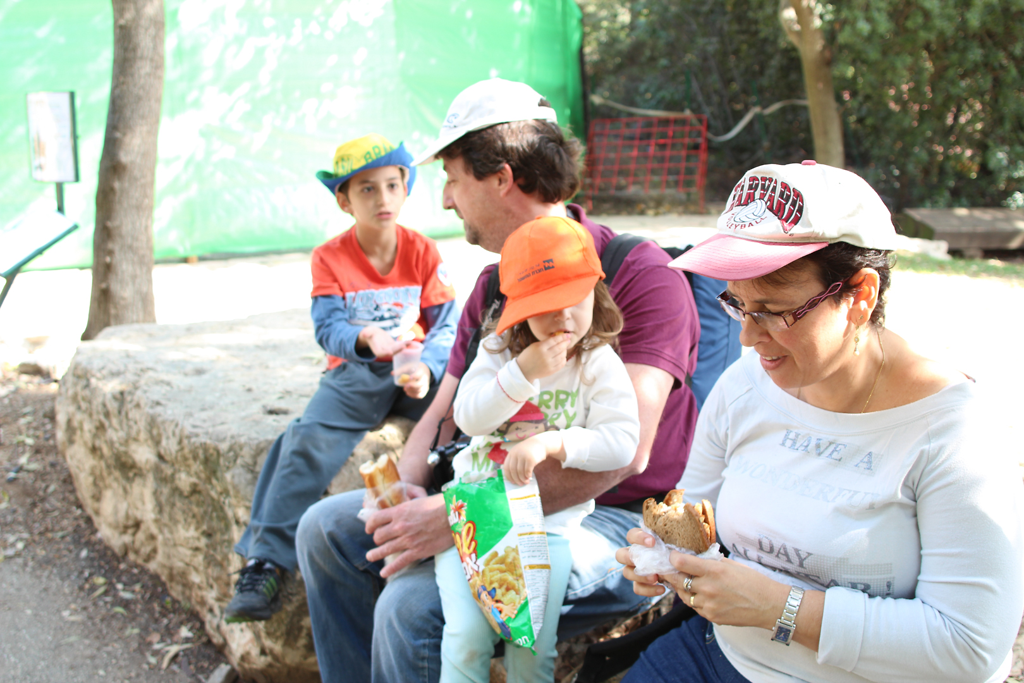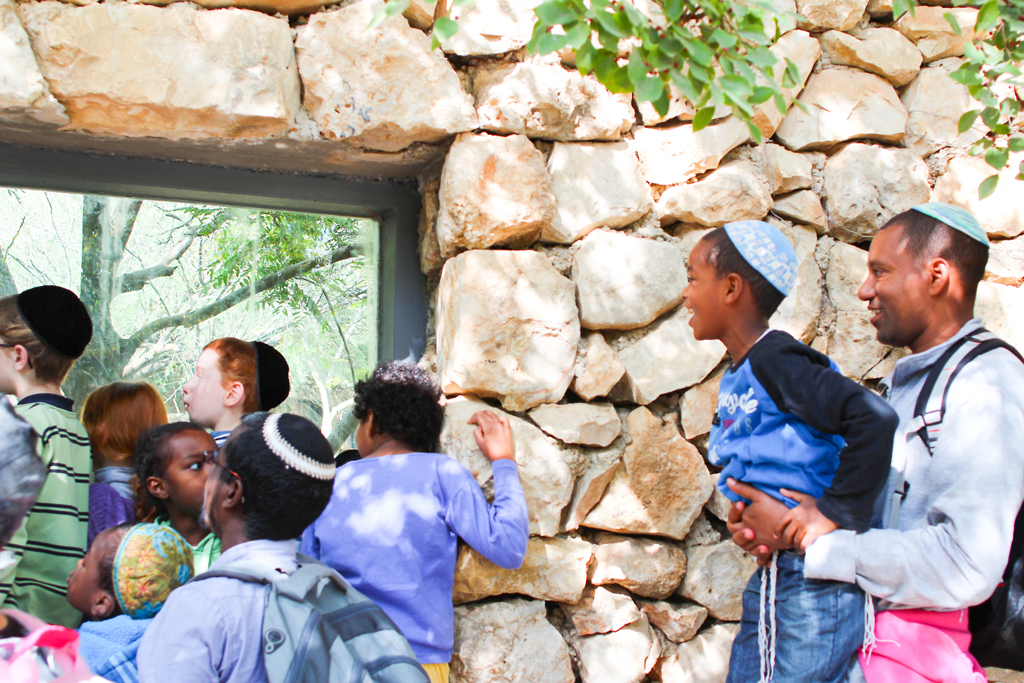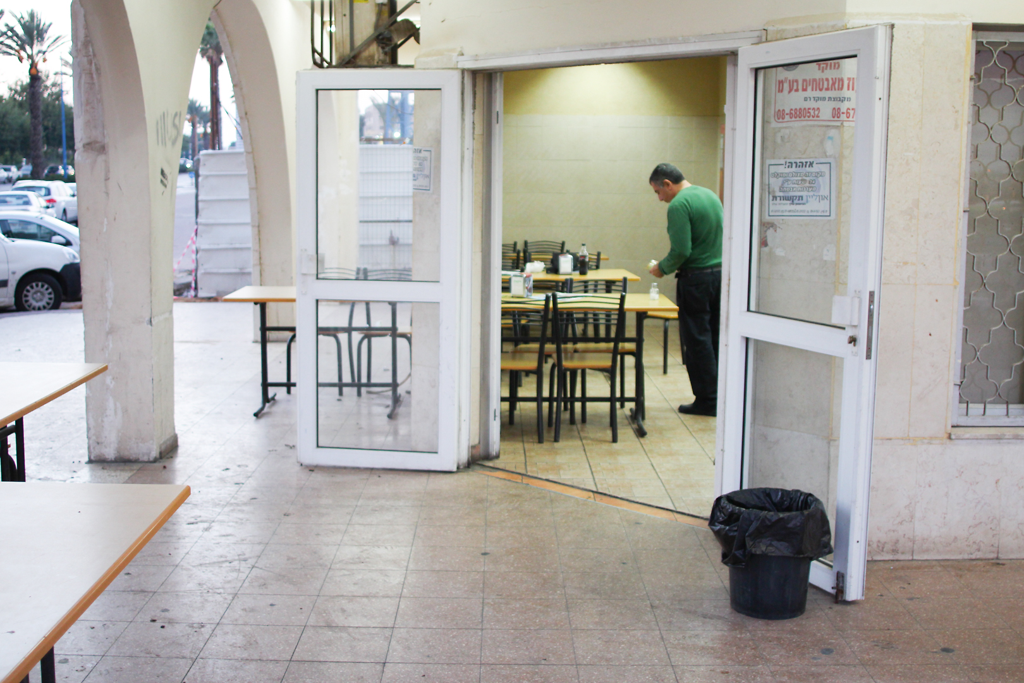 Moshiach Moshe's sandwich shop, located next to the bus station, was empty as bus traffic to Ashkelon dropped markedly during the week.
Posted December 1, 2012 15:10