April 18, 2014 11:26

January 23, 2014 13:20
A new video I made with Matthew Kalman, appearing in The Guardian today. From their site:
"In the battle to win public opinion, the Israeli army has created a special combat camera unit. Soldiers have been trained to use cameras in an attempt to show their side of the story. Matthew Kalman talks to the first round of graduates – all combat soldiers – who have completed a seven-month training programme before joining frontline units"
Posted January 23, 2014 13:20

October 25, 2013 05:13

October 14, 2013 03:17
Thank you to the Diplomatic Club for publishing two photos from the Karakal (Israeli army co-ed combat unit) story in their magazine and selecting them as exhibition picks from the recent showing at the Beit Hatfutsot Museum in Tel Aviv-
Diplomatic Club:
http://www.diplomacy-club.com/Israel/
Posted October 14, 2013 03:17

July 7, 2013 02:53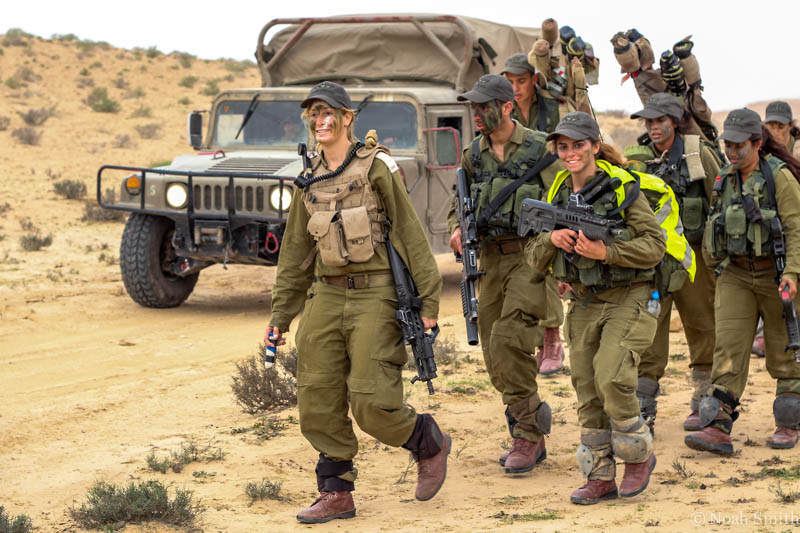 Israeli soldiers in the co-ed Karakal combat unit on their final hike of basic training.
Posted July 7, 2013 02:53

July 6, 2013 07:34
TEL AVIV - Lilting reggae music filled the air as young children and their parents entered the performance room for the regular Saturday afternoon show. Seating was arranged along each wall, leaving an open space in the middle. Large windows allowed for ample natural lighting, as well as views of the nearby red tile roofs. As the dancers walked in, the scene could well be set in Santa Barbara, instead of Tel Aviv, Israel.
Posted July 6, 2013 07:34

June 19, 2013 05:00
TEL AVIV - Michigan Governor Rick Snyder met with Israeli Prime Minister Benjamin Netanyahu, as well as a host of other high-ranking Israeli officials and business leaders, during the initial days of his investment mission to Israel as he continues to try and build business ties between the Jewish state and Michigan.
Posted June 19, 2013 05:00

June 6, 2013 13:39
HERZILIYA PITUACH - On a single floor of an office building in tony Herzliya Pituach, a town just north of Tel Aviv, workers at GM's Advanced Technical Center are at the forefront of developing emerging automotive technologies. They hope these innovations will play a large role in changes to the way cars are made and used, as well as to the future success of the company.
Posted June 6, 2013 13:39

May 22, 2013 08:57
TEL AVIV - In the shadow of Nokia Arena, home of 5-time European basketball champion Maccabi Tel Aviv, dozens of vintage American, European, Asian, and Israeli cars were on display last Friday to commemorate the little-known Israeli car industry.
Despite a lack of publicity, the show drew hundreds of local admirers, in addition to members of the organizing group, The Five Club.
Posted May 22, 2013 08:57

May 13, 2013 08:39
Filming has continued with some days back at the club, Yom HaZikaron (Memorial Day), and day on the base.
Editing continues...
Posted May 13, 2013 08:39

RSS Feed
Recent Blog Entries
Archive