Car Crashes Into B'ham Great Clips

May 7, 2012 05:00
BIRMINGHAM, Mich. - No one was reported injured after a Buick Lacrosse driven by an elderly woman slammed into the front of the Great Clips salon in Birmingham, MI. Birmingham Police Cmdr. Terry Kiernan related that the woman said her foot slipped from the brake to the accelerator as she was pulling into a parking space.
Great Clips manager Lori Lienau, whose salon has been open for six months, was in the back when the crash occurred. "It sounded like a bomb went off," she said.
The storefront reflected such a metaphor. Glass and loose bricks littered the sidewalk; the window pane was smashed askew while the Great Clips sign hung in the balance. Inside, a few chairs were scattered, but the more expensive styling chairs all escaped damage.
Only Ms. Lineau and another employee were in the store at the time of the crash, as they had just seen a couple customers out of the back door.
According to Ms. Lineau, the driver was "in a daze" after the incident, but appeared to be otherwise unharmed. Mr. Kiernan said that he ticketed the driver for failing to stop in time.
Repairs are already underway and the salon plans to reopen in just a couple days.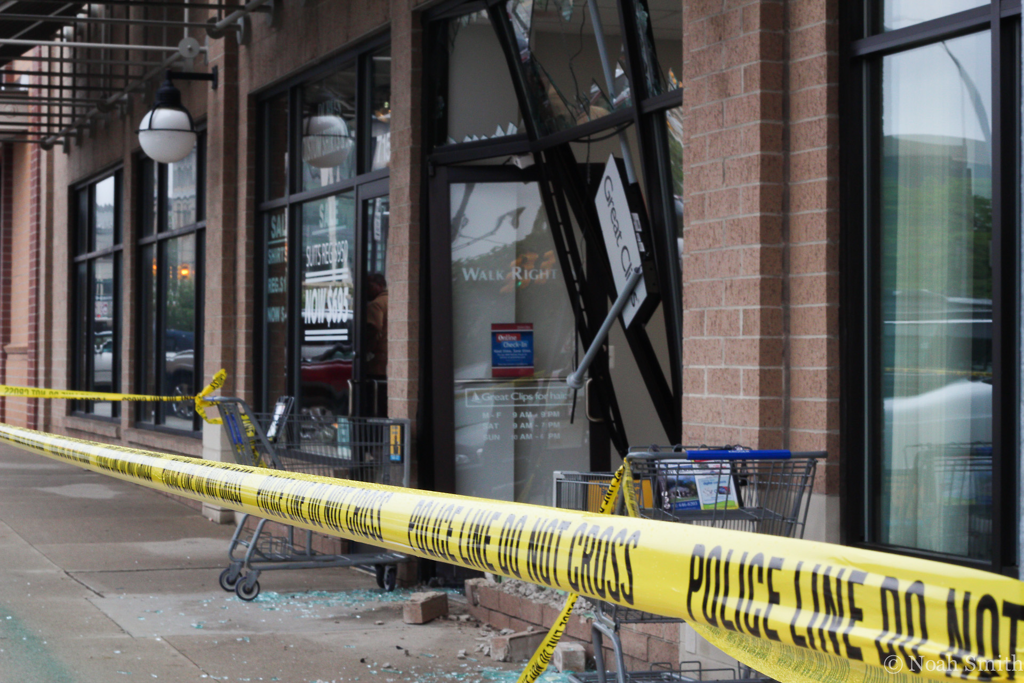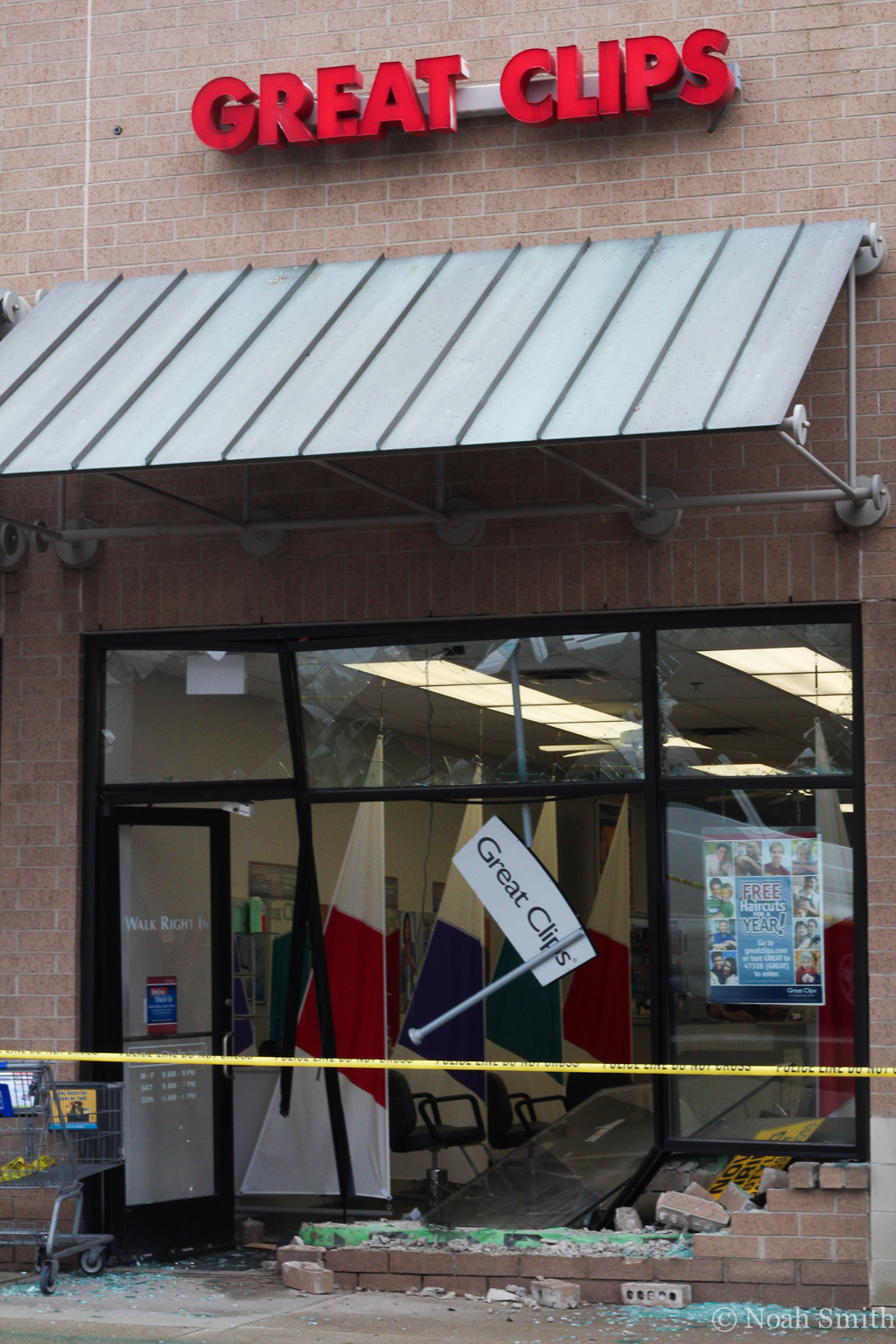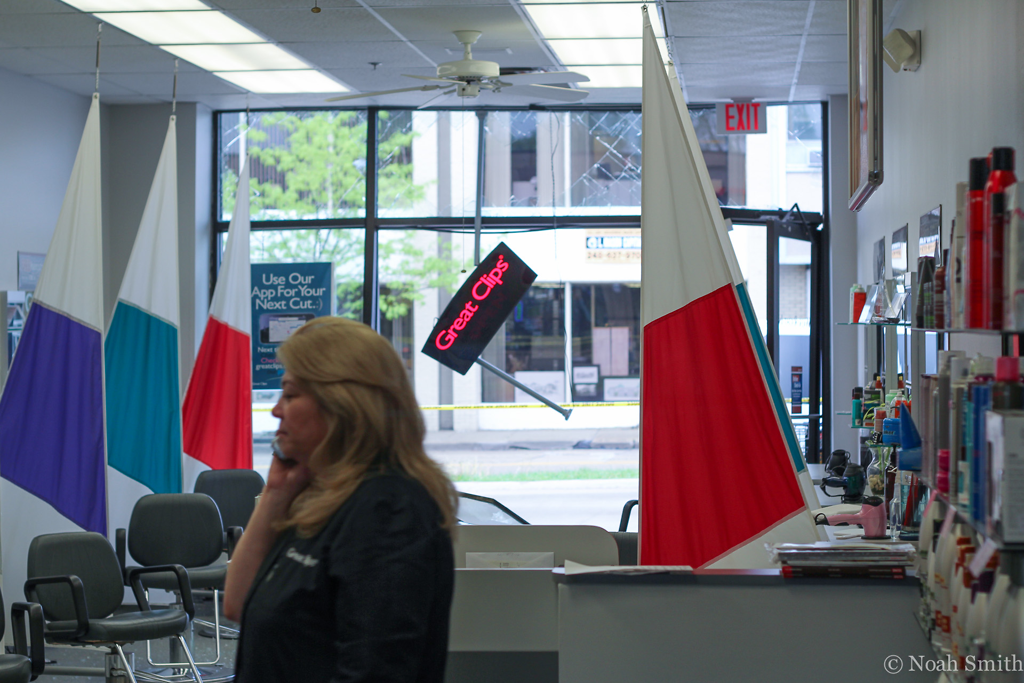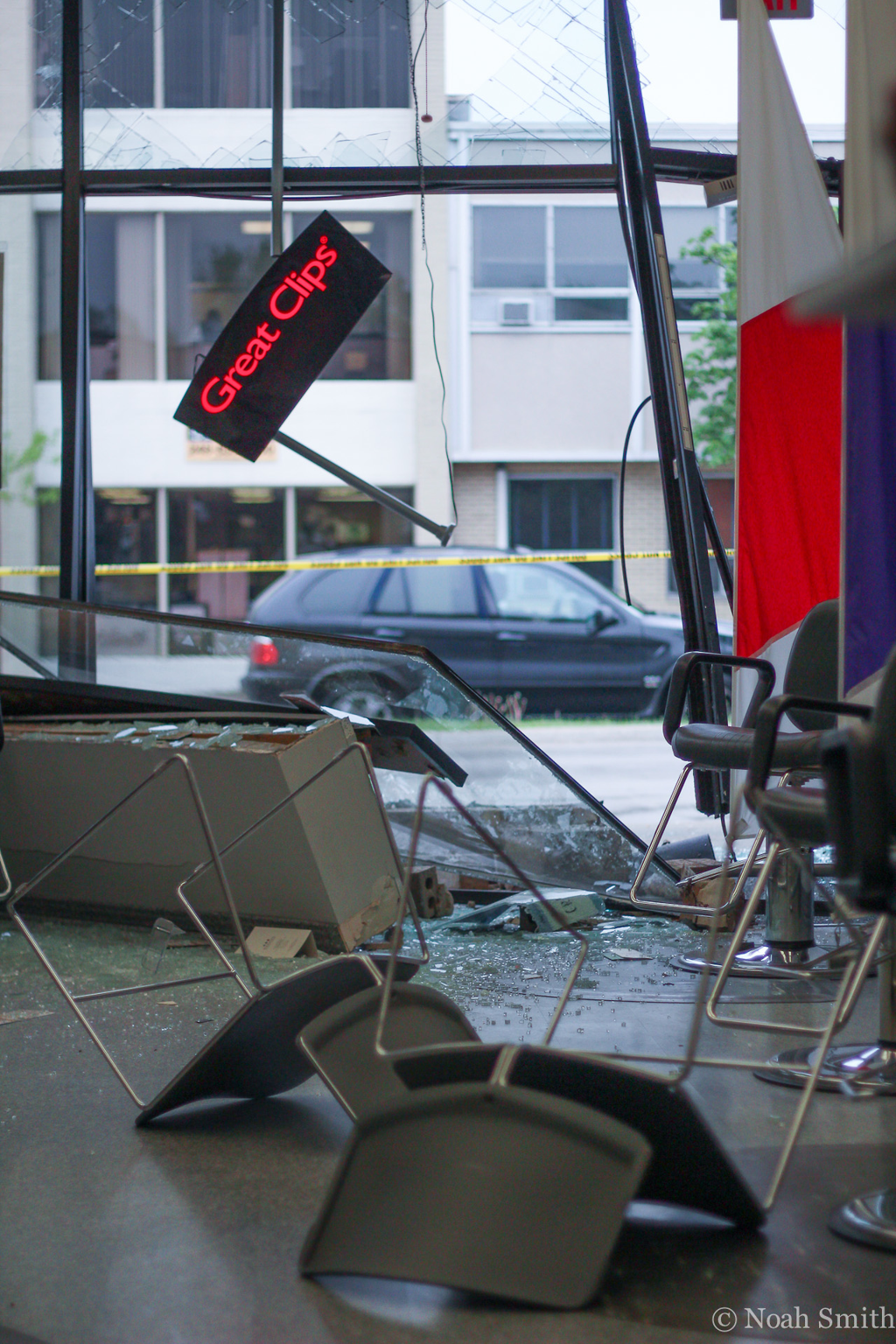 Posted May 7, 2012 05:00