November 21, 2012 06:32
At scene of central Tel Aviv bus bombing earlier today. 28 injured. As one local said "Oh God, here we go again."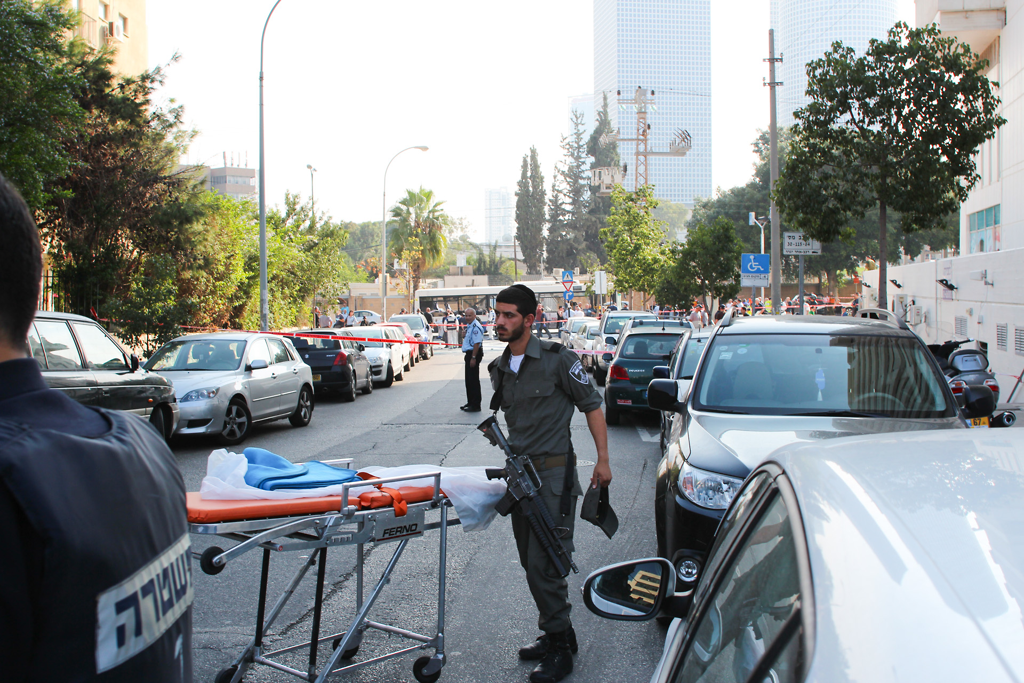 An Israeli military policeman brings a strecher to the scene of the bombing.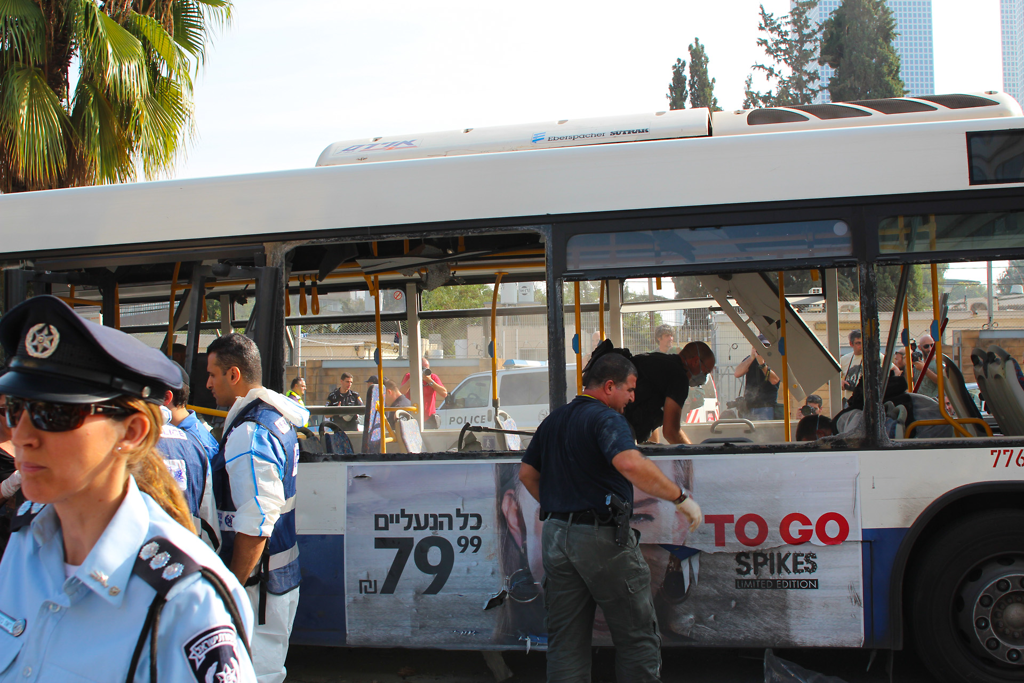 Investigators collect evidence.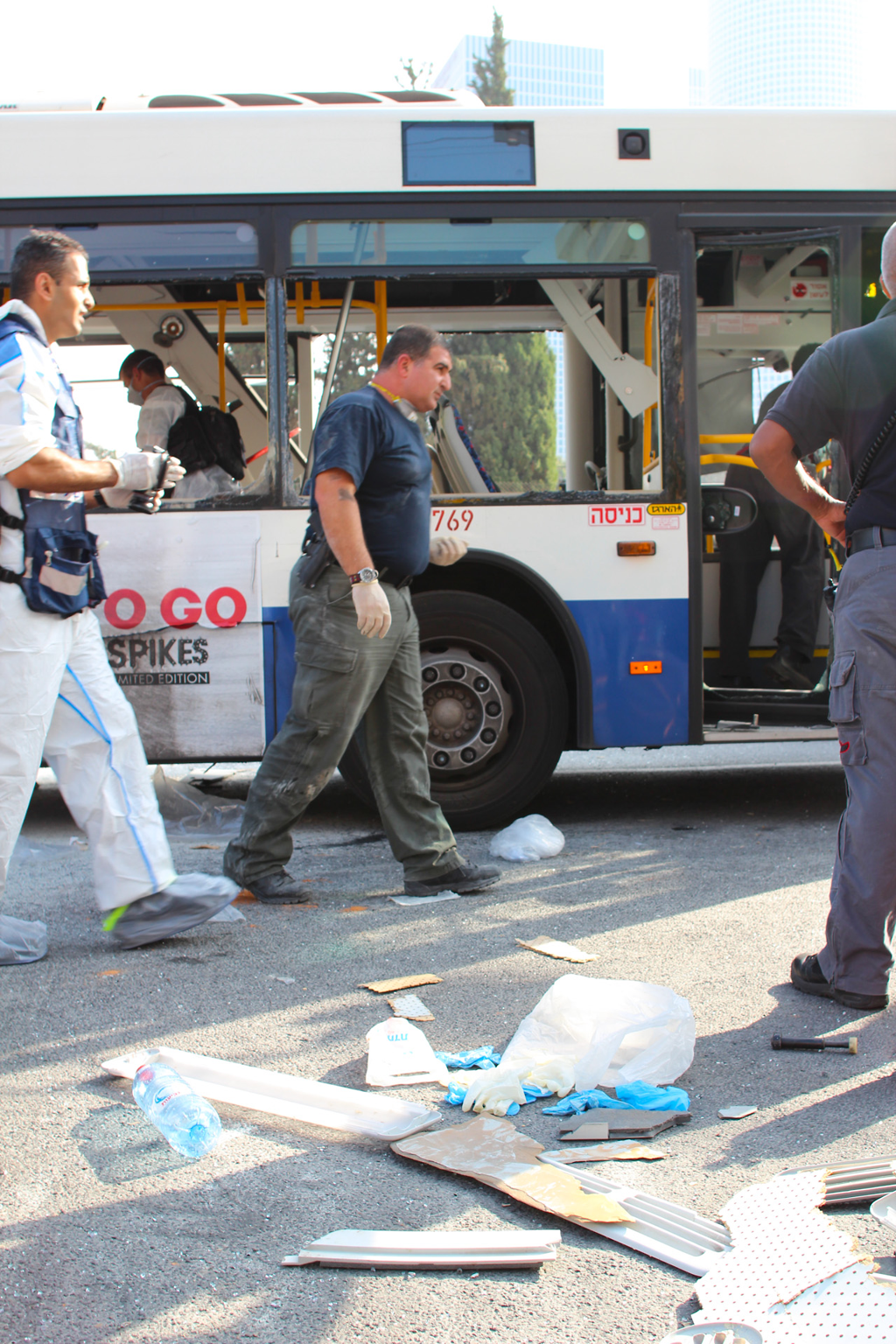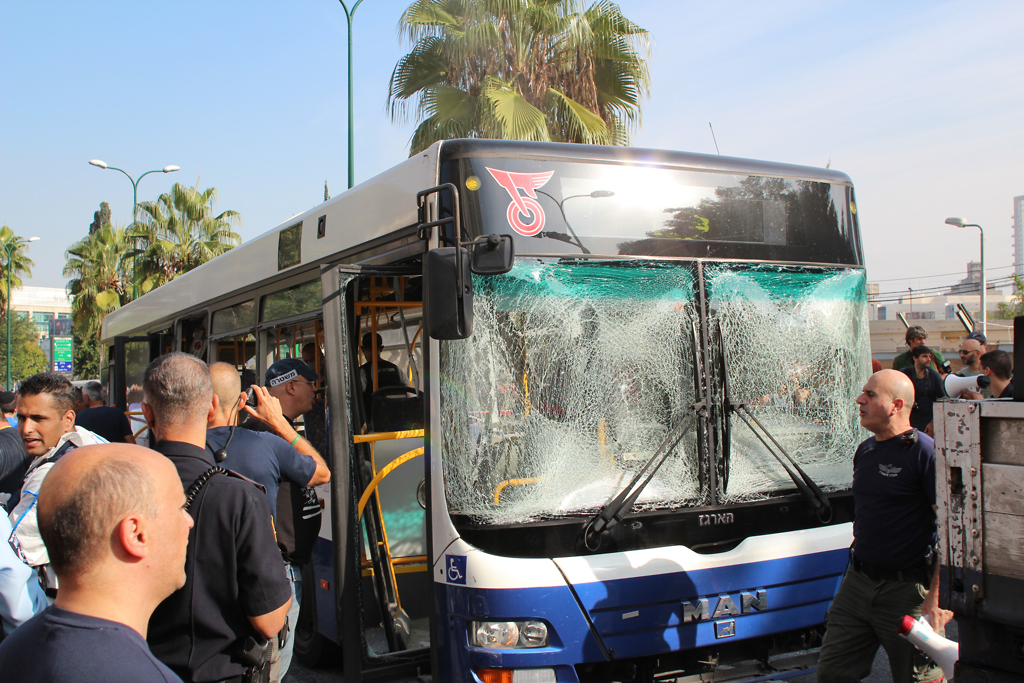 Despite the wreckage, there were no casualties as a result of the terrorist attack.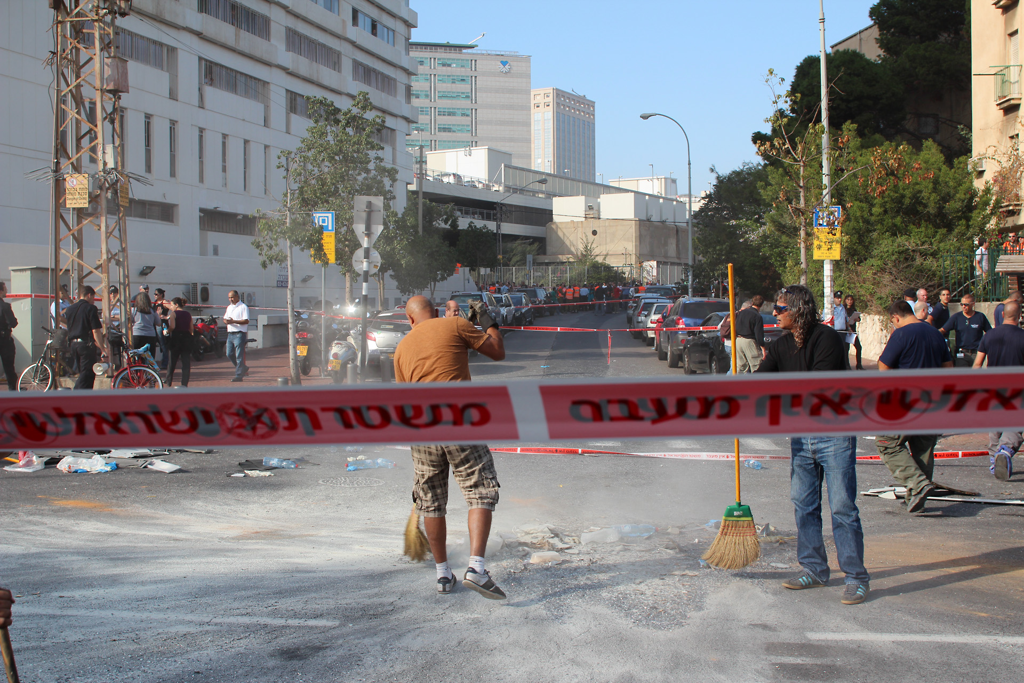 Workers sweep up debris after the bus was towed away.
Full Article Links:
http://www.pressandguide.com/articles/2012/11/21/news/doc50ad5ffa1883c448977784.txt
http://www.theoaklandpress.com/articles/2012/11/21/news/doc50ad573adcdc9804946465.txt
http://thenewsherald.com/articles/2012/11/21/news/doc50ad609e6b99d489738776.txt
http://www.heritage.com/articles/2012/11/21/heritagewest/news/doc50ad6123b6089510299559.txt
http://www.sourcenewspapers.com/articles/2012/11/27/news/doc50b38455bd5ec168328998.txt
Posted November 21, 2012 06:32