Nov. 11 Protest and March

November 11, 2012 16:23
Coverage of two protests held on Nov. 11. One was to call on Yesh Atid chairman Yair Lapid to declare his intended coalition allegiances. The other was a march against, what has allegedly amounted to, NIS 27 billion in preferential tax exemptions for some of Israel's largest corporations.
In the Israeli system of government coalitions, consisting of multiple political parties, have always had to be formed in order to reach the requried 61 seats in the legislature (Knesset) requried to govern as a majority. The Yesh Atid party will not win a plurality of votes, according to the latest polls, and supporters of parties on the left want to pressue Lapid to publicly state whether he would support Likud's Benjamin Netanyahu or Labor's Shelly Yachimovich. The protesters believe that Lapid would throw his seats in the Knesset behind Netanyahu. If Lapid would state this publicly, the parties on the left believe they could siphon votes from people witin Yesh Atid who do not support Bibi.
The march was to protest a law that has allowed major corporations to avoid paying high tax rates by way of deferrals and reinvesting money (that otherwise would have been taxed) into creating jobs. For example, the Israeli newspaper "Haaretz" has written that Teva Pharmaceuticals, the largest generic drug manufacturer in the world, only pays an effective 4% tax rate- instead of the standard 24% rate. Allegations brought by other Israeli media sources claim that the money which has been exempted has not been used in accordance with the law and, instead, has been essentially laundered abroad before being brought back into the country as additional profits for executives and investors.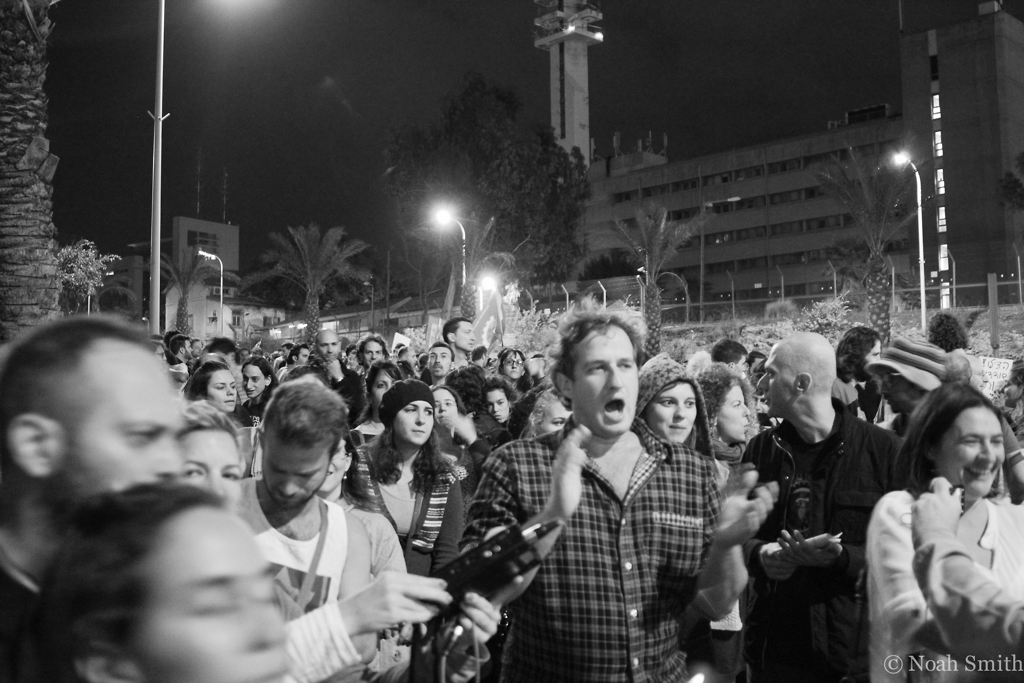 Labor Party Candidate Oren Pasternack leads protestors in a chant near the Azrieli Center.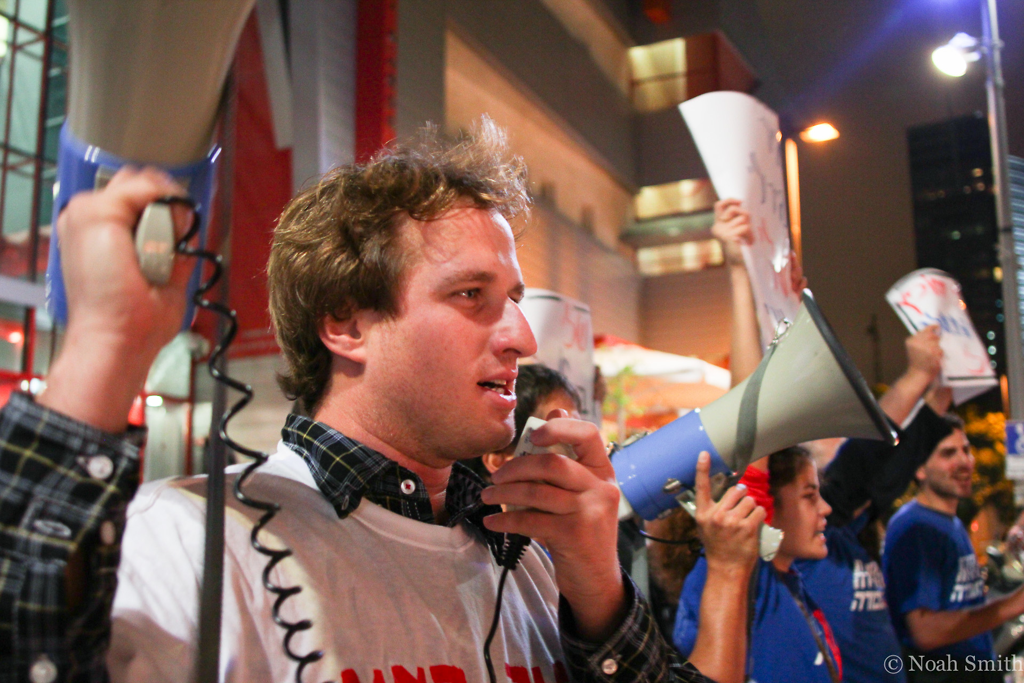 Earlier in the evening, Pasternack calls on Yair Lapid to formally announce his position regarding joining a Likud-led government.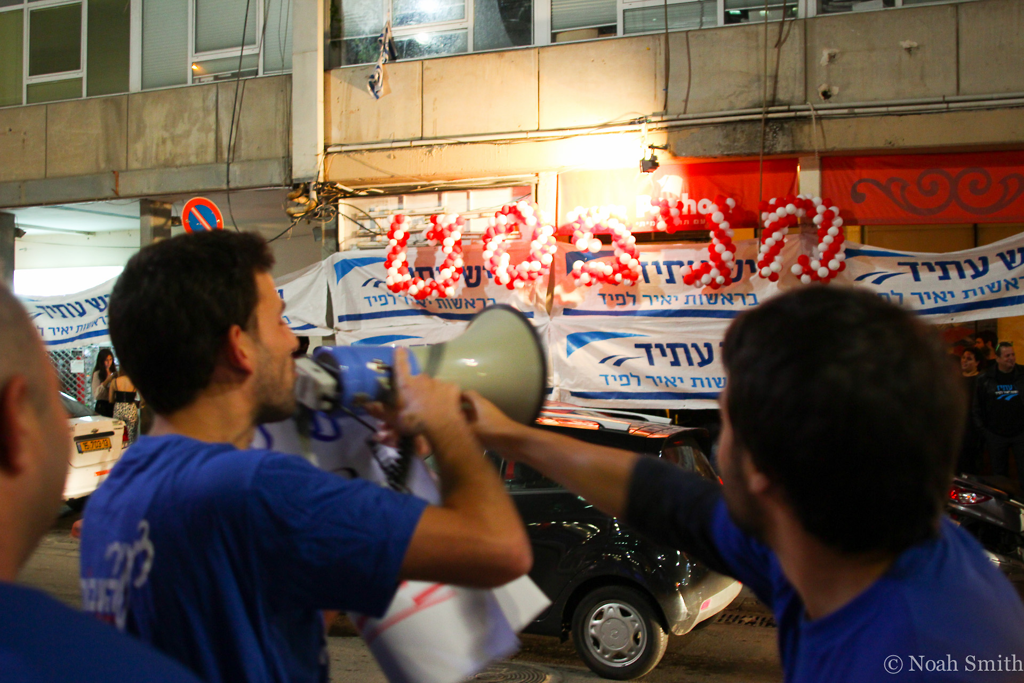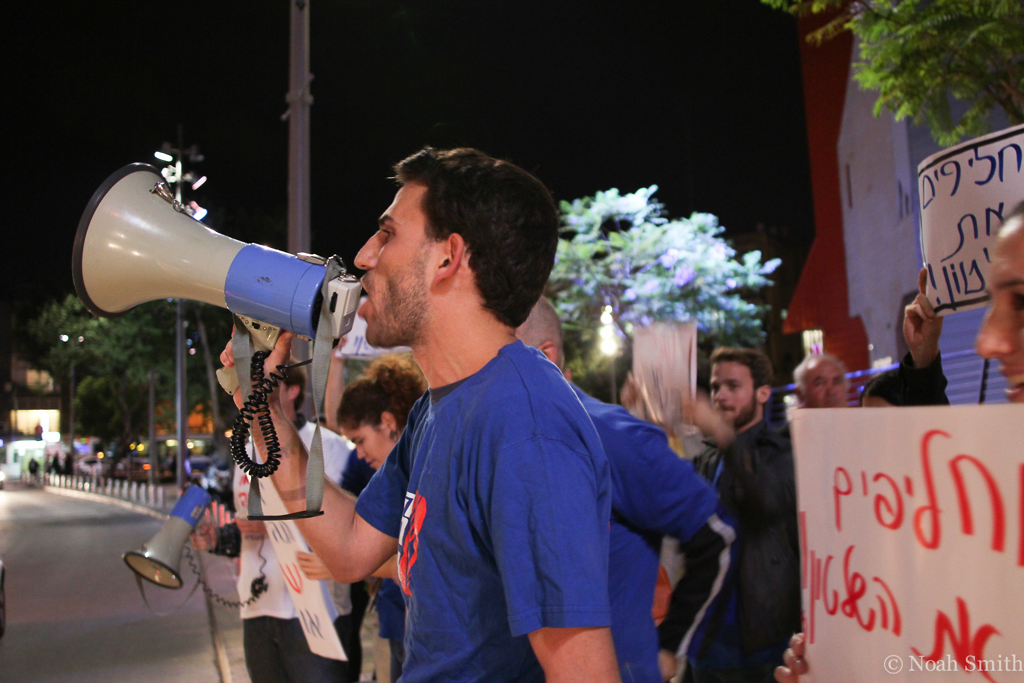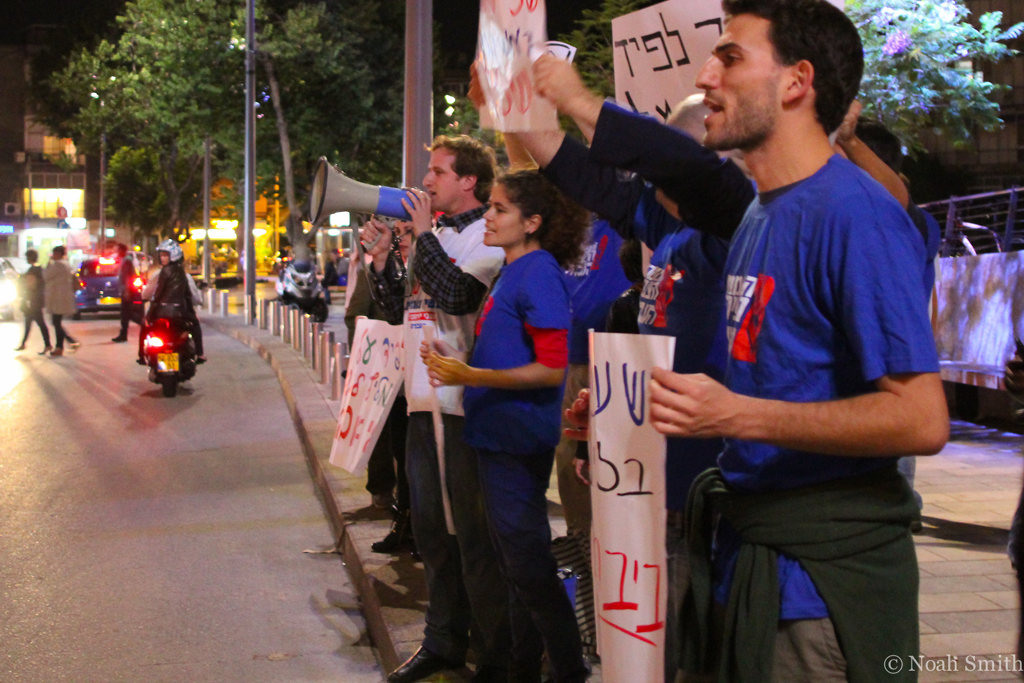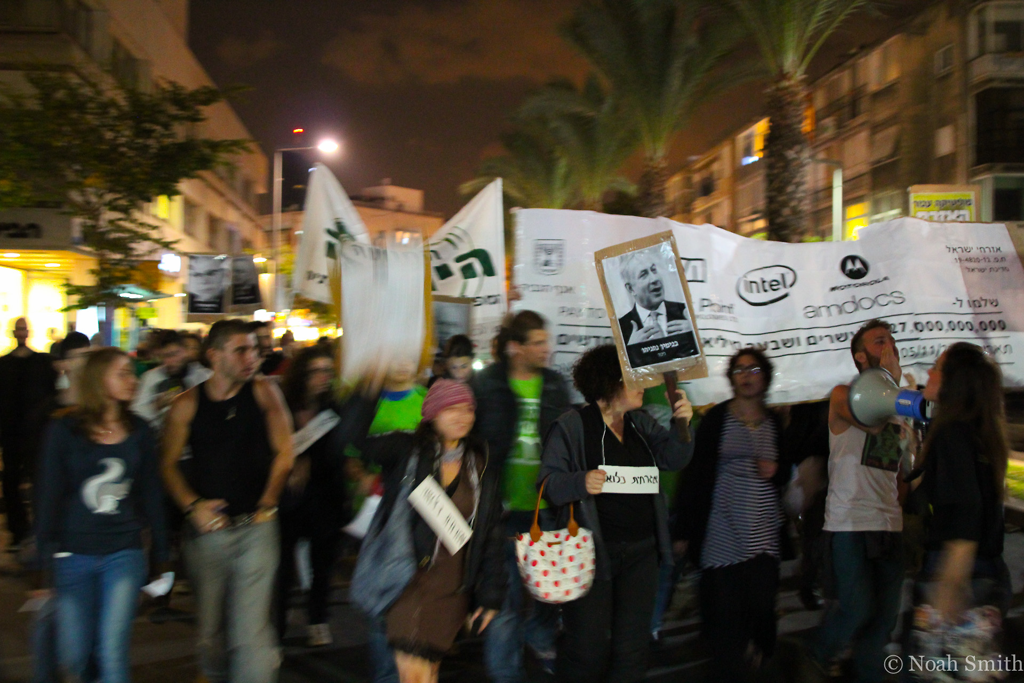 Leftist protestors, from various parties and factions, participate in a protest march against the polices of PM Netanyahu and the Likud.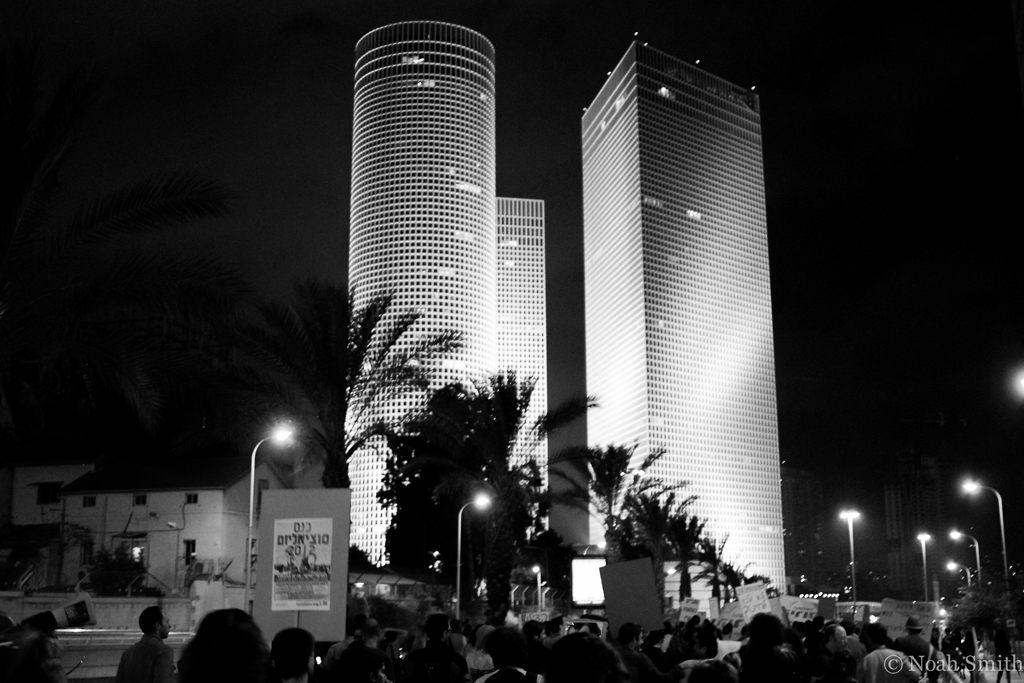 Protestors walk in the shadown of the Azrieli Center, Tel Aviv, Israel
Posted November 11, 2012 16:23